Temple Run is a very popular iOS game, and when Imangi Studio announced that it is going to be on an Android market, most people who love to play it got excited waiting for its release. The most awaited iOS game is soon coming your way!
Why this game became very popular is maybe because of the theme which is very much related to Indiana-Jones, a very popular movie some years back. The people behind this very popular game, Keith Sheperd and Natalie Luckyanova, the very intelligent couple are the ones who have founded this game in 2008. They were later on joined by Kiril Tchangov. Their first teamed up developed games Harbor Master and Temple run became popular in 2009. Other smartphone games which include a vocabulary and skill building "Imangi" have also had a hit on the market.
What makes temple run an exciting game?
• Easy to play – with its simple commands, anybody will be able to play the game
• An Archeologist theme inspired by Indiana-Jones – the game lets you experience the excitement of going through trials and finding ways to save your life and gets more power ups to upgrade your abilities.
Temple run is about an archeologist in search of a mystical artifact which he wanted to present to the whole world. Along the journey are lots of obstacles. Once you succeed over these obstacles, then the mystical artifact will be yours. It will not be easy for you to do this, once you outbreak and get the artifact hell breaks loose. This is where the excitement begins. Run for your life! Of course, a lot of traps and dangers are around the temple to stop you. In this game you are also given the chance to increase your power by coin-collecting and there are also the resurrection power-ups. In this way, you will be able to extend you time of the game.
It is really a nice experience playing the game in your hand and anywhere you want to. This is really true, and is proven by the fact that since its release six months ago it has already been considered 18th most popular free app. Imagine, with 36 million downloads! That's really something!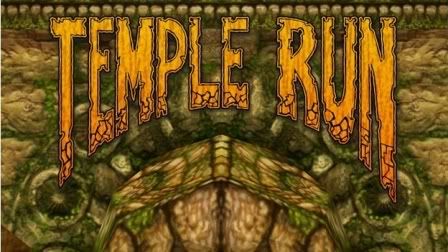 Now that Imangi announced, Temple Run for Android is going to be released, eagerness among players cannot be stopped. They are very much excited about it and have been waiting for it since January. According to their official facebook account the game will be released on March 27 on the Android market.