Anyone who owns a laptop would probably want it to be safe, especially if one uses it to make a living like me. There are many things that you can do to protect your laptop, whether it's the hardware or the software that you're taking care of. You may want to buy an antivirus software to guard it from malicious programs, or you may want to maintain your computer by regularly cleaning the screen and the keypads. There are many things that you can do to keep your laptop safe, however, you might want to start by using a leather laptop backpack instead of the usual fabric case.
What are the advantages of leather over other fabrics? ? There are actually many but we'll only name some of them.
It's partly waterproof so your laptop could be safe from water spill.
it's fire resistant compared to other fabrics.
It's wind resistant
Doesn't tear easily
It's resistant to dry abrasion
It's durable and could last about 5 times longer than fabric
It's resistant to dust mites
Here's an example of a leather laptop backpack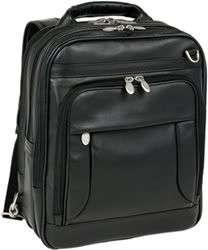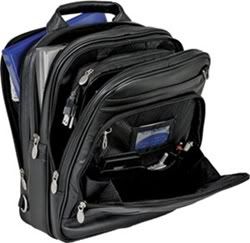 What are the types of leather?
Leathers may be made from alligator skin, buffalo hide, cowhide, deerskin, elk skin and moose skin, Ostrich skin, Pigksin, Shearling, and Sheepskin.
If you decide to buy a leather laptop backpack, you can visit www.leather-backpack.com (That's where I found the picture above, petiksmode.com is not any way affiliated with them though) or you may visit Google and I'm sure you'll find a lot websites that sell leather backpacks. If you can't find one, visit Divisoria. lol.
For other bag tips visit Become.com's backpacks tip center
Have a great week ahead petiks race!